Match Report: POR v DC
---
Thoughts
Firstly, it's great to see DC getting back to back wins, and even better that it's been on the road. No goals conceded too, it certainly feels like it has been a while, in fact, the last time DC got back to back wins was back in May, and they were at home for those, and the last back to back clean sheets was also in May too. In this league it's all about form at the right time, and DC right now are building that form. We've got 3 important "Cup Finals" coming up, and with one more win, we have bagged ourselves a playoff place, but we want to have that home game so we need to do all we can to get that spot. Seattle at home, followed by a trip to Red Smell Arena and a final game at home to FC Cincinnati.
This game was all about getting that win, we took the lead through a fortunate own goal. Slick passing followed by a cross by Segura, that cross was just across the six yard box, a dangerous area, but no DC players are nearby, in fact the closest was Rooney and he was by the edge of the box, Tuiloma slides in and taps it in for us. Great finish. There was a little bit of controversy in this game, which seems to be the going thing for any MLS game right now. Corner came in and Steve Clark, in no man's land, ends up ricocheting off him and Williamson clears it. At 1st glance, I was cheering, and then the replays came on, and it just went over the line.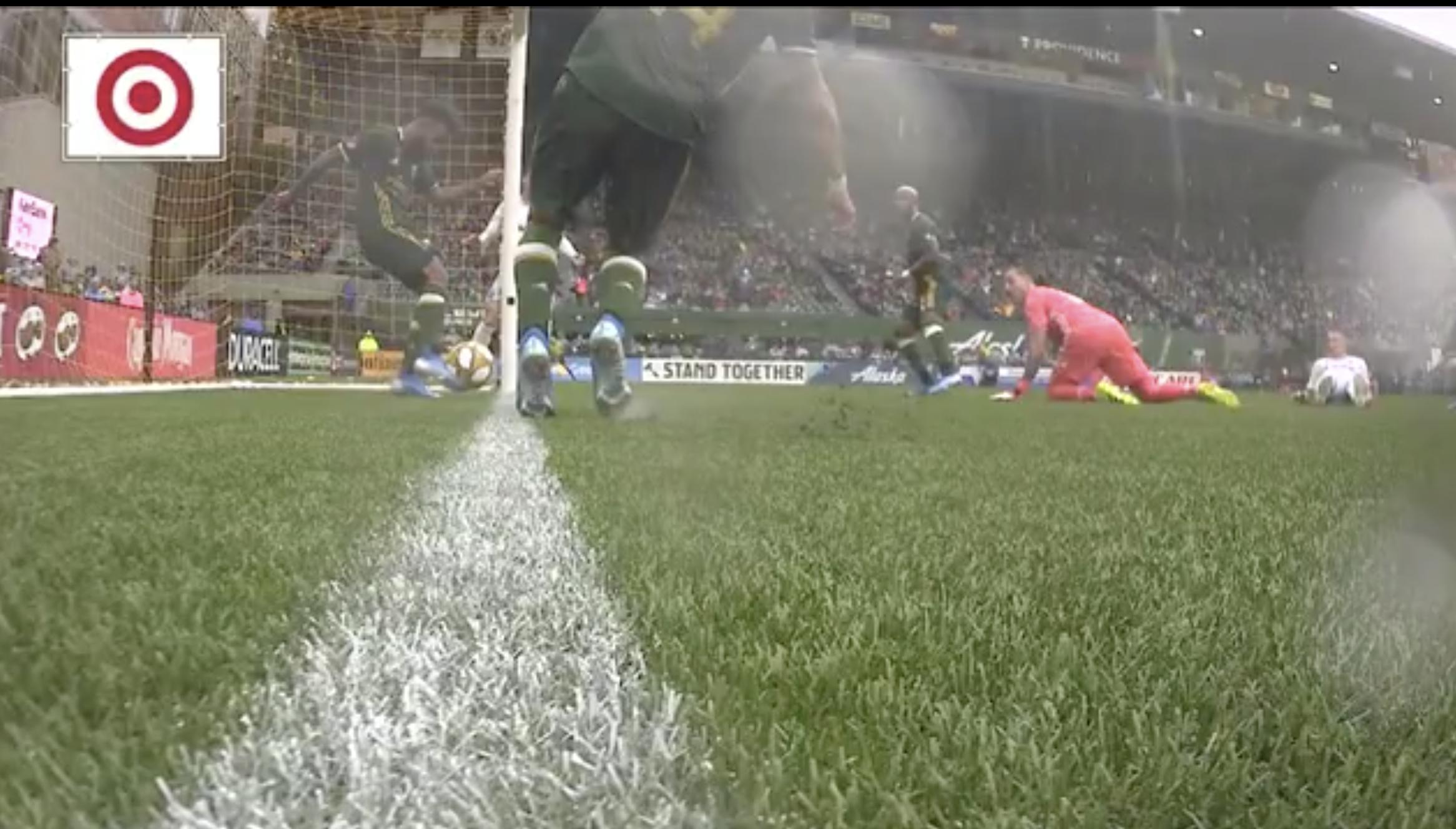 Make your own mind up on that, but it just goes to show that VAR should have been used here, it wasn't, and something needs to be done over the close season to not only train the refs, but actually get those who are looking at these camera angles to actually get the refs to look at them too. To add to that, maybe some investment into Hawkeye technology for this, that takes seconds and isn't reliant on an interpretation.
The 2nd half of the game was one way traffic really, all Portland and at one point, they had 80% of the possession for that half. Many shots raining down as much as the weather at the DC goal, but only 4 of the 20-odd attempts hit the target, that's as many as DC had, but we had only 6 attempts on goal. Portland's struggles were getting to challenge Hamid. So many times DC have been in this position, taking a slender lead, defending deep in the 2nd half, but, we've won 11 of 11 games doing that now. Can't say we aren't good at protecting a lead.
Arriola had a great chance to give us a 2 goal cushion after being played through on goal by Segura, but a top notch save from Clark onto the post denied Arriola his 6th of the season. Acosta came on later and him, Arriola and Amarikwa all teamed up to play keep ball in the corner and wound down a couple of minutes of added time, great game management. Portland never found a way through and it finished 1-0 to DC.
Match Facts
Wayne Rooney returned to the starting XI for the first time since August 21 against the New York Red Bulls.
Bill Hamid recorded his 11th shutout of the season; a career season-high. 
Ulises Segura started his third consecutive match for D.C. United; he made his 30th appearance of the season. 
Russell Canouse made his second consecutive start at right back; United have conceded zero goals in that stretch.
D.C. United are 4-4-2 against Portland in club history.
The Black-and-Red are 2-3-1 on the road against the Timbers all-time.
The Black-and-Red are 6-6-4 on the road in 2019.
D.C. United recorded their second consecutive clean sheet on the road; their 11th of the season.
Lineups
D.C. United lineup: Bill Hamid; Joseph Mora, Steven Birnbaum, Frédéric Brillant, Russell Canouse; Júnior Moreno, Felipe Martins; Lucas Rodríguez (Luciano Acosta 84′), Paul Arriola, Ulises Segura; Wayne Rooney (Quincy Amarikwa 79′) 
Unused Substitutes: Donovan Pines, Leonardo Jara, Ola Kamara, Chris Seitz, Emmanuel Boateng
Portland Timbers Lineup: Steve Clark, Jorge Moreira, Jorge Villafaña (Andrés Flores 79′), Bill Tuiloma, Claude Dielnda, Andy Polo, Diego Chara, Eryk WIlliamson (Tomás Conechny 62′), Marvin Loría (Cristhian Paredes 85′), Diego Valeri, Jeremy Ebobisse
Unused Substitutes: Marco Farfan, Aljaz Ivacic
Man of the Match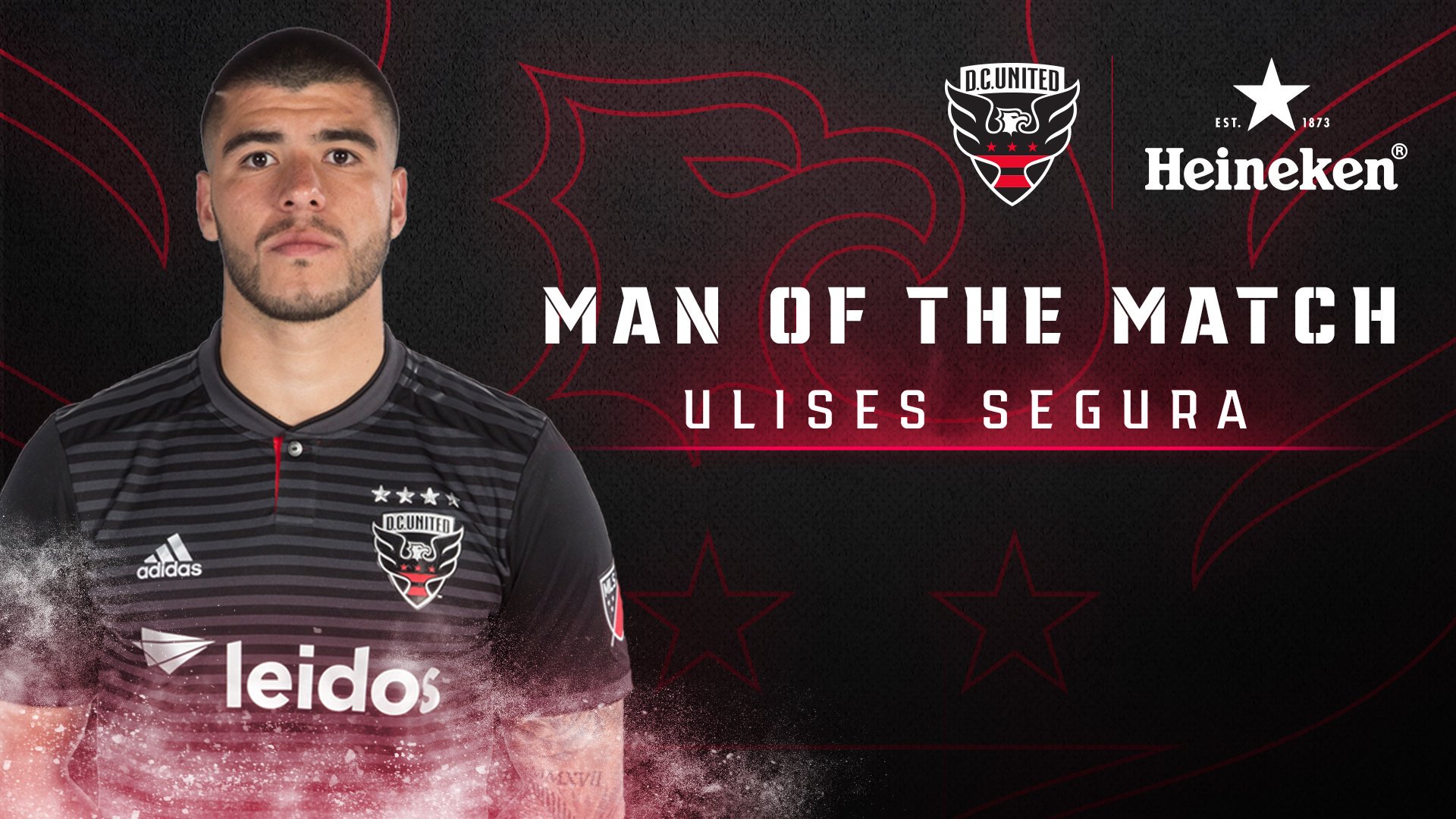 The official man of the match was Segura, he had a decent game, but not the best in my eyes, for me, it was the heart of the defence, the man who I called all game, Brick Wall Brillant. He was not allowing anything passed him, and picked up a hand injury towards the end of the game, but came back on to see the match out.
Up Next
We are back at Audi Field on September 23rd, when we play Seattle Sounders. Kick off is 1am BST and will be shown on Premier Sports 1.