Match Stats
Match Report
This game will be known for that Rooney strike, that unbelievable effort, from 70 yards out. You know what, let's just see it again!
Such a great goal from Wazza. It was also the Pride Night at Audi Field, and it was great to see all the colour, all the fans together, and the respect given when the 49th minute came about. Truly special and I'm proud to be a DC United fan.
Other things to note from the game, Bill Hamid kept his 8th shutout of the season, now tied for the most in MLS this season, but also leads in total saves made with 71. This is a stat that I'm happy but not happy about. We shouldn't be allowing teams to have that amount of attempts on goal. It's great that we have such a solid keeper though.
We had a goal ruled out for offside, this is unclear, from certain angles you would say Segura was offside, and then from other angles it's unclear.
Such a tight call to give but you can see from both sides. The 2nd half was pretty much domination for Orlando, similar to how it was in the game earlier in the season, just this time they couldn't find a way through. Mueller had a good effort, Nani looked great and I'm sure the DC boys will be happy that they were able to keep them at bay.
So, I asked before the game, could we tame the lions? My answer is no, but we kept them at bay but they have the ability to bite back.
Man of the Match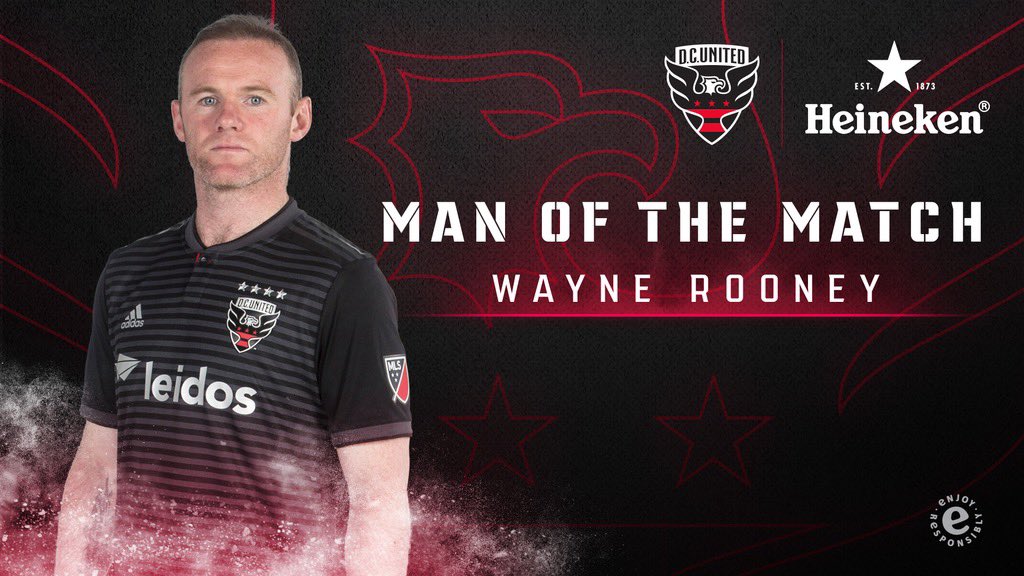 The goal winner bagging the man of the match. I think there were a couple of players that could have won this award but you know what, Rooney scored that goal, he looked calm on the ball and was spraying it around brilliantly.
Next game is up against Toronto FC at Audi Field on Sunday 30th June 1am BST. Live on Bet365